DENTA – Dentistry and dental technologies international exhibition will take between 14th – 16th of October 2021, in B1 Hall and on the virtual platform!
DENTA - a new start!
The exhibition presents the latest trends in the dentistry and dental technologies, available both on the Romanian and the international market.
DENTA is an opportunity to meet business partners, current and potential customers, opinion leaders in a framework necessary for business dialogue and in a professional environment.
Romexpo and partners support and promote the Romanian business environment, also companies and their development policies by organizing DENTA.
The most important Romanian exhibition in the industry of dentistry, DENTA, represents the appropriate scene for presenting the most recent technologies developed in the field, for entering on new markets and also for purchasing products and equipment at special prices, offered only during the exhibition. Companies from Romania and abroad exhibit equipment, accessories, materials, oral hygiene products and dentistry chemical-pharmaceutical products within DENTA exhibition.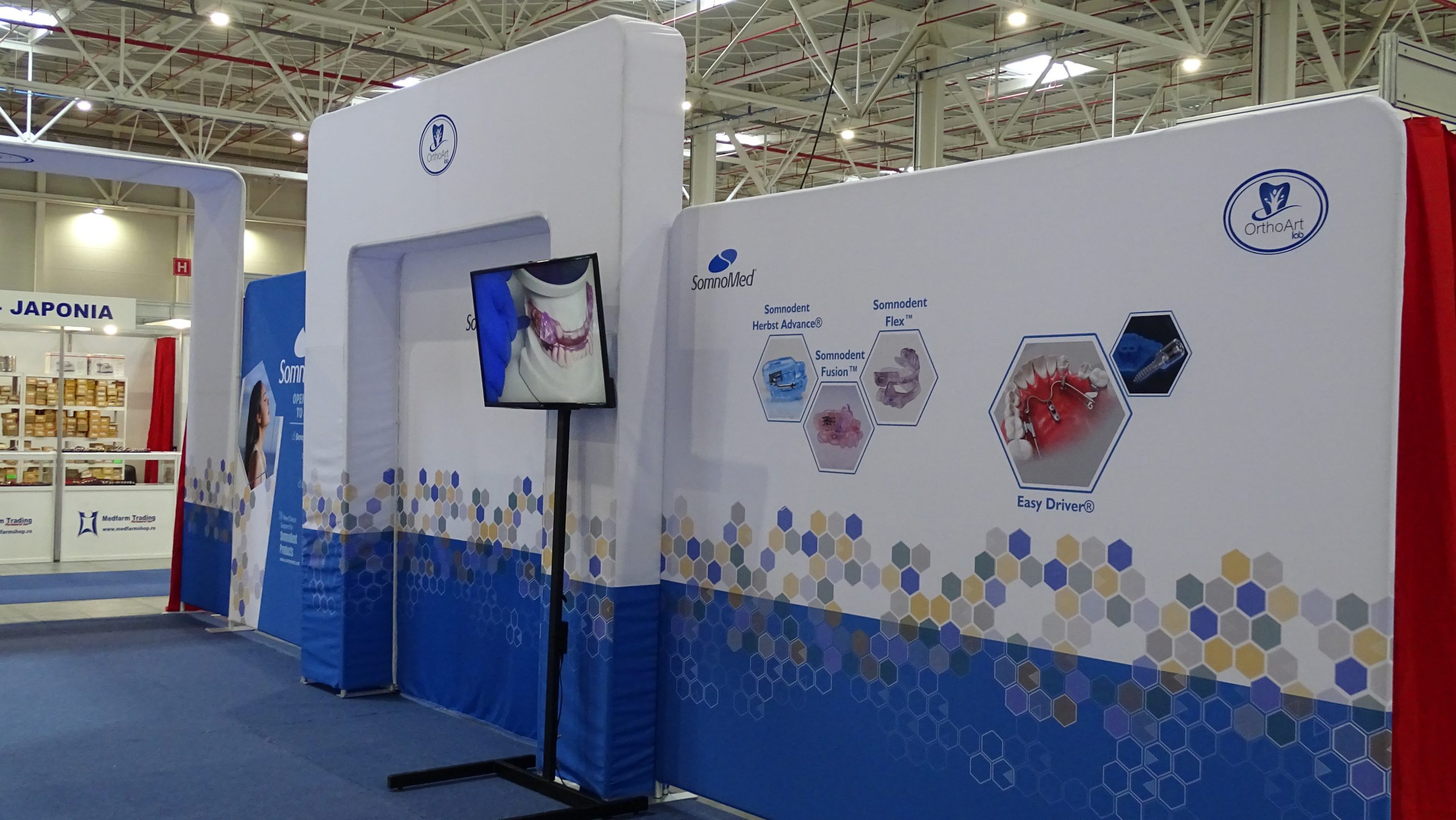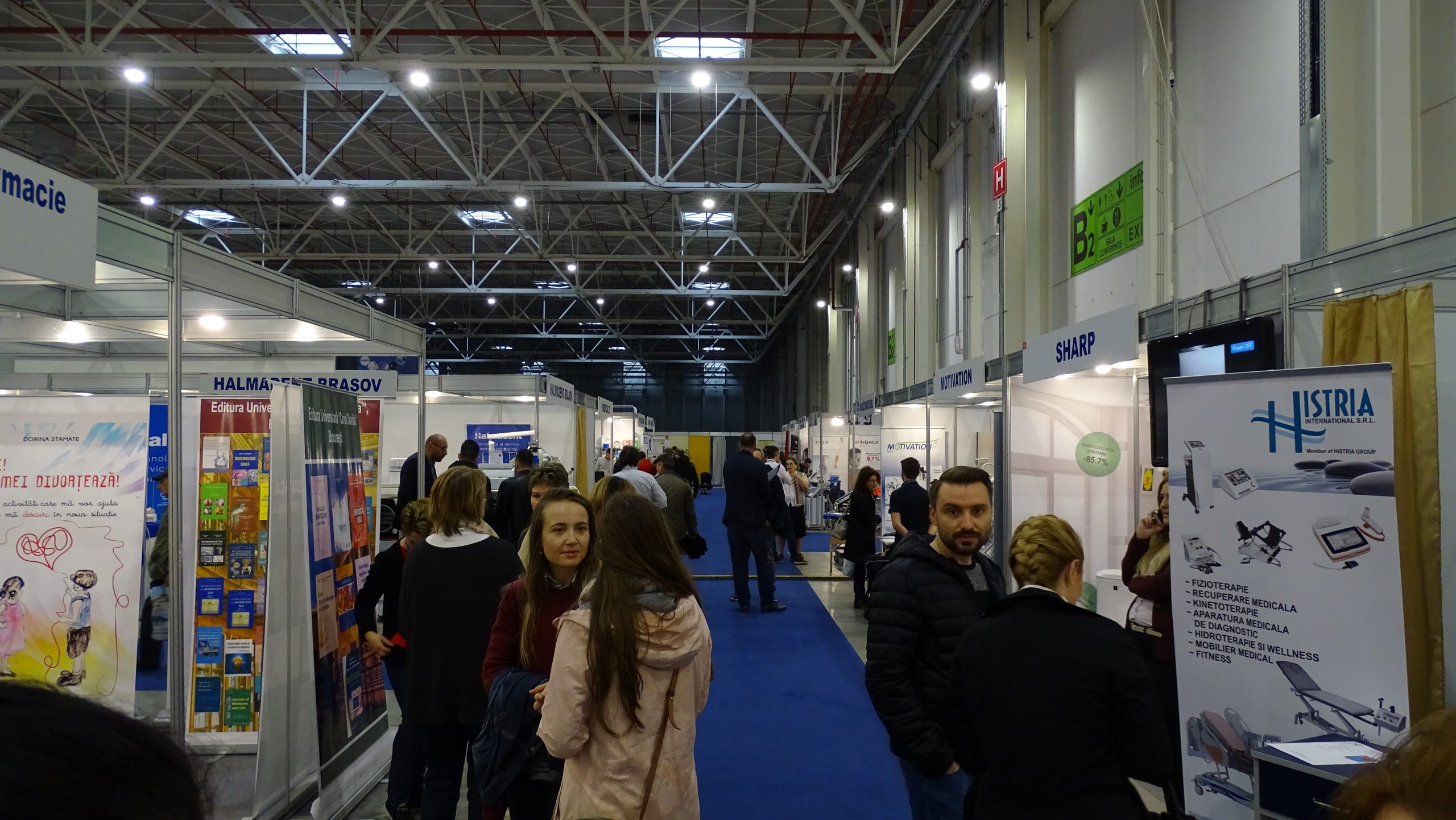 Extra benefits at DENTA!
To support companies' efforts in gaining and educating customers during this period, Romexpo has lined up with new trends and will provide digital promotion solutions on a virtual platform, specially created for organizing exhibitions in optimum and efficient conditions!
The virtual platform is the new component of the event, assuring both national and international accessibility!
Because we wish to organize the 2021 edition in optimum conditions and considering the decisions of the Romanian authorities referring to the fairs and exhibitions sector regulations, we present you the following three possible alternatives of organizing:
1. Organizing DENTA exhibition indoor, Hall B1: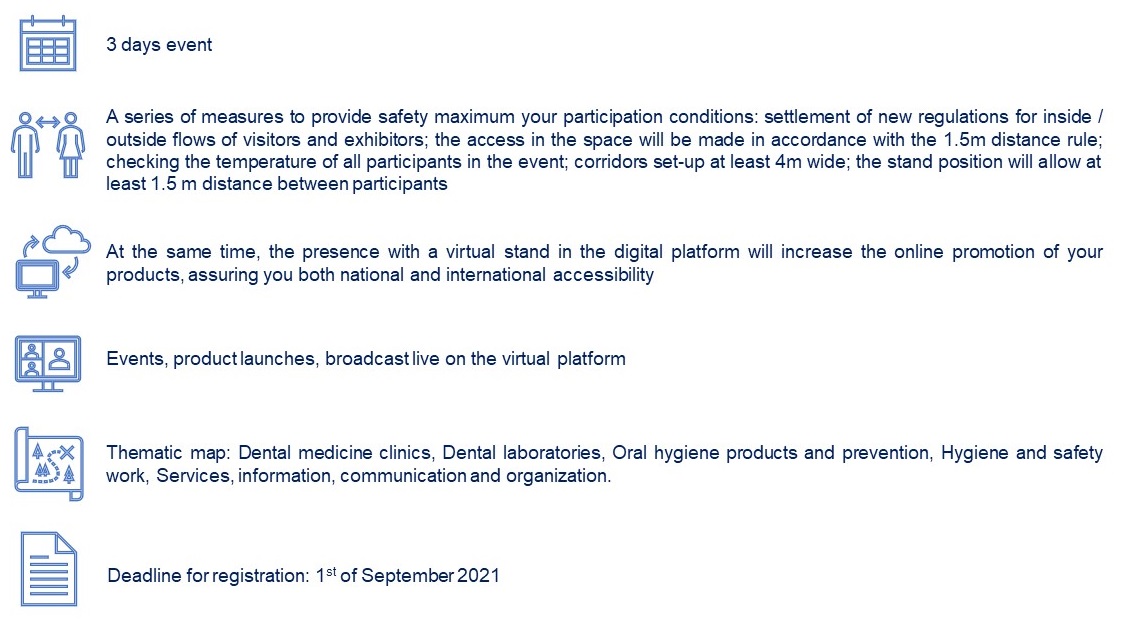 Note: After 15th of July, if the Romanian authorities will decide to up-date restrictions on indoor events, we propose:
2. Organizing DENTA exhibition on outdoor space: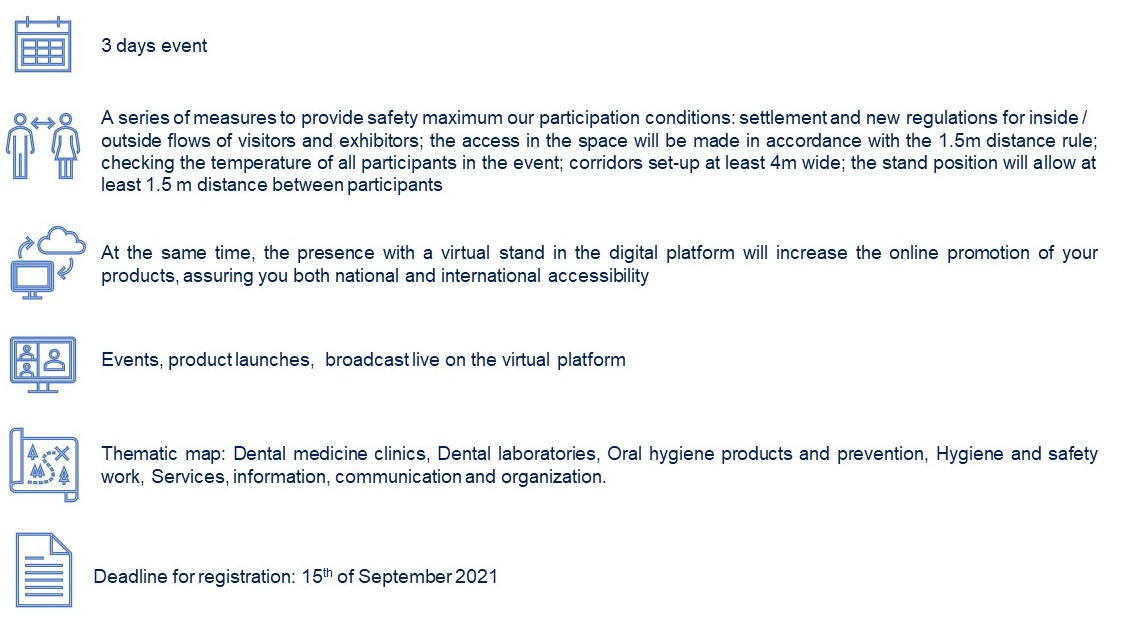 Note: After 15th of September, if the Romanian authorities will decide to up-date restrictions on the organization of exhibitions, fairs and events for indoor and outdoor as well, we propose:
3. Organizing DENTA exhibition exhibition only on the virtual platform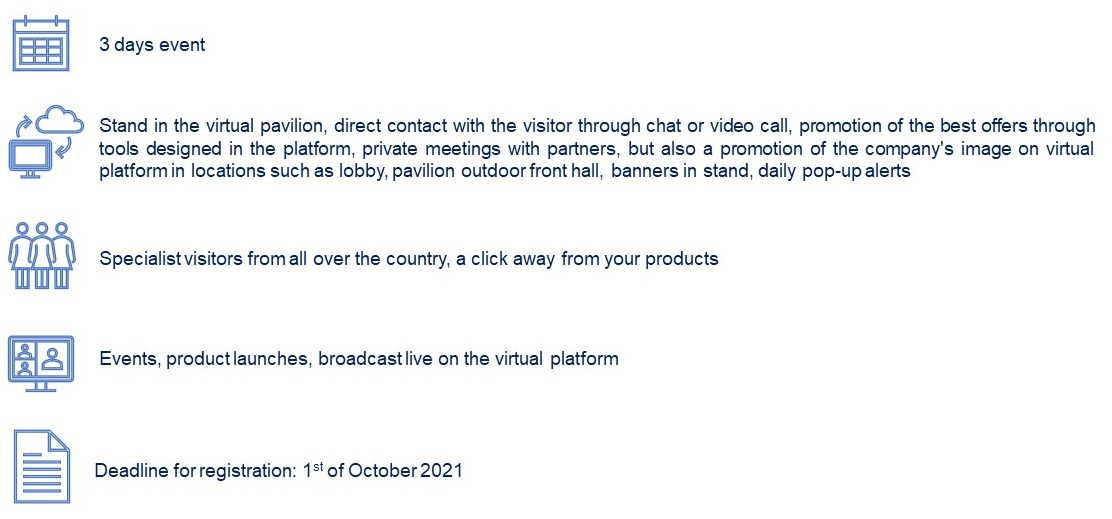 ROMEXPO GENERAL CONDITIONS
For more details regarding the general, technical and participation conditions ROMEXPO click here
For more details about the Cookies Policy of the site click here
For more details regarding the terms and conditions of use of the Romexpo site click here
For more details regarding the protection of personal data click here